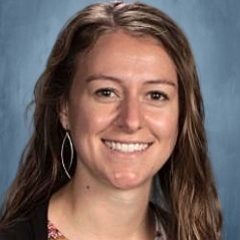 "Good mathematics is not about how many answers you know, it's how you behave when you don't know."
I graduated from Grand Valley State University with a BS degree in Education and Mathematics in 2017.  For the past two years I taught 7th grade math at University Prep Science and Math middle school in Detroit. 
7th GRADE MATH and ALGEBRA I (8th GRADE MATH), MS JOURNALISM
Jogging, Soccer, Volleyball, Tennis, and Baking.