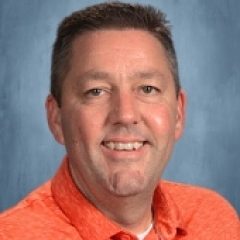 STUDENT LIFE DIRECTOR/MS SCIENCE/ENGLISH
"Success is not final; failure is not fatal: It is the courage to continue that counts."
After graduating from Central Michigan University in 1998, I worked for Orchard View public schools for 21 years teaching 4th grade and middle school science and STEM.  I came over to WMC in March of 2019 to teach middle school science and STEM classes.
Reading, watching and playing sports, and spending time with his wife, Rhonda, and his two sons, Andrew and Ethan.