"My body and mind may fail, but God is my strength and my portion forever." -Psalms 73:26
This section is dedicated to members of the Warrior Nation who have passed on to eternal glory.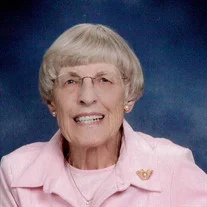 Mrs. Donna E. Stevens, age 91, passed into the loving arms of Jesus on Saturday, September 28, 2019, in Muskegon. Donna was born September 2, 1928, to James and Katherine (Fischer) Siplon in Muskegon, and was a lifelong resident. Donna grew up at Immanuel Christian Reformed Church in Muskegon, and she and her husband, Rich, were longtime members of First Reformed Church. She was currently a member of Calvin Christian Reformed Church of Norton Shores. On November 22, 1950, Donna married Richard J. Stevens, and he preceded her in death on April 11, 2011. Survivors include 4 children: Terrance J. (Beth) Stevens, Joni L. (Dan) Wagenmaker, Mark J. (Cindy) Stevens, Kathy A. (Rick) Wilkie; 14 grandchildren; 15 great-grandchildren, and one on the way; her in-laws: Les and Marva Stevens. Donna was also preceded in death by a granddaughter, and by a special uncle, Herman Fischer. Donna loved the Lord and enjoyed Bible studies, singing in the choir, picnics at Lake Michigan, walking in the mall with Rich, spending time with her family, baking, and knitting.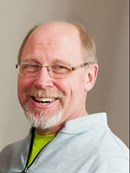 Brian D. Vredevoogd, age 57, passed away unexpectedly Saturday evening, October 26, 2019. Born in Zeeland to Clarence and Johanna Vredevoogd, Brian devoted his life to impacting the lives of middle schoolers. For 36 years he taught Bible and History at Muskegon Christian School and Western Michigan Christian High School and Middle School. He was a founding member and elder of Celebration Community Church. Brian loved to travel, dote on his grandkids, read voraciously, and extend hikes to fit in one more waterfall. He was married to his best friend for 37 years. CLICK HERE to read a "Tribute to a Dear Friend, Mentor, and Colleague.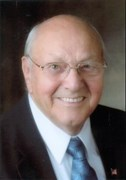 Mr. William Malda, age 96, went to be with his Heavenly Father, Saturday morning, November 9, 2019, at The Poppen Residence. Bill was born December 19, 1922, in Rothbury, MI; and has resided in the Muskegon area since 1948. Bill was a U.S. Army – World War II veteran; and was a Purple Heart recipient for wounds received at St. Lo, France. He served from January 1, 1943, through December 8, 1945. Upon his discharge, Bill became a masonry contractor with his brother Ben, from 1947 – 1987. On October 20, 1948, he married the former Cornelia "Connie" Rop; and she preceded him in death on March 1, 2010. Bill was a former member of First Christian Reformed Church; and now of Grace Christian Reformed Church.

Ottolena Van Andel (DeHorn) died on September 21, 2019, at her home after a long confinement. Ottolena was born in Muskegon on January 26, 1919, to Arie and Marie (VanBrulgel) DeHorn, and married John VanAndel in 1946. She and John owned and ran the VanAndel Hardware on Terrace Street in Muskegon, until his death in 1967. She then worked as an inventory clerk at Hardware Distributors, Inc. until retiring in 1997. She was a life-long member of the Christian Reformed Church, attending East Muskegon CRC until it closed, then attending Allen Avenue CRC. Ottolena liked working with her hands, doing ceramics, needlecraft, china painting, and making quilt tops. But most of all, Ottolena enjoyed spending time with her family-watching the grandkids and great-grandkids after school, attending sporting and musical events, and cooking Sunday dinners.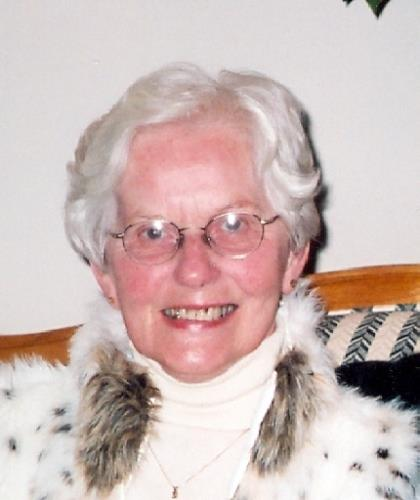 Pearl Vanderlaan
Reformed Church, and was a dedicated supporter of Muskegon Christian School and Western Michigan Christian High School/Middle School. With her quiet spirit, she served the Lord in many very special ways. Pearl was a dedicated wife, mother, grandmother and great-grandmother. On May 4, 1950, she married Arnold J. Vanderlaan, and he preceded her in death on January 8, 2018. She was dearly loved and will be greatly missed by her entire family.

If you have information of any other WMC alumni, staff, supporters, or friend who has passed, please email scottliggett@wmchs.net .