https://youtu.be/vaezFd9a5KI
Please join us Tuesday December 18 at the Frauenthal Center 7pm for the Christmas Collage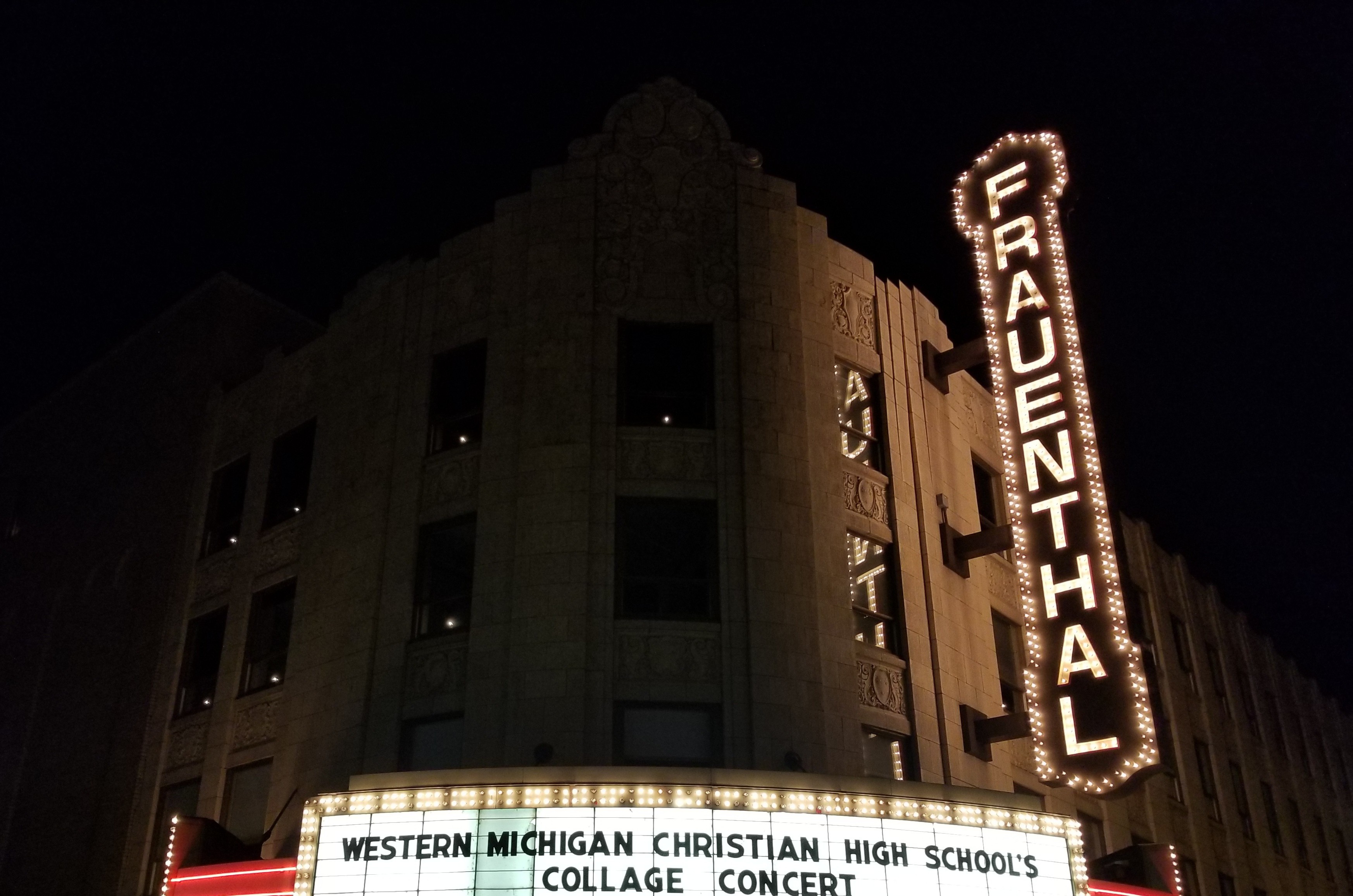 Collage tickets are available in the WMC office!  They are $12 apiece and are also available at the Frauenthal Box Office.  We are accepting cash or checks made out to "Warrior Music Boosters."
Click here to pre-order a DVD or Blu-Ray of the Collage concert.
Students prepare for Collage
Please help us Fill the Frauenthal for this year's joyous Collage!
Western Michigan Christian (WMC) High School and Middle School (7-12th) is located at 455 East Ellis Rd. Muskegon, including 360 students from 5 countries, 30 cities, and 75 churches. WMC is a member of West Michigan Christian Schools(WMCS), a collaborative system of five schools throughout the Lakeshore region, including Fremont Christian (PK-8), Grand Haven Christian (PK-8), Muskegon Christian (PK-6) and New Era Christian (PK-8). The WMCS system works under a "Better Together" philosophy, offering a top-quality PK-12 Christian Education experience and a full scope of academic and extracurricular programs. Please >> click here to contact WMCS.