As a student at Western Michigan Christian, there are many extracurricular activities that students can get involved with. These students (pictured above) work all year to create the yearbooks for all WMC students.
From left to right: Ms. Van Wyhe, Tes Schipma, Tori Zuber, Katie Olsen, Olivia Brower, Olivia Kuiper. Not pictured Yearbook Club Members: Anh Lan Nguyen, Kim Nguyen, Mallorie Holub, Michelle Johnson, Thy Uyen Pham, and Isabel Post.

The WMC 2020 Yearbook Club includes eleven students who have been working since September 2019 to make the yearbook.  Students of all class levels work together to function as event photographers, copywriters, reporters, graphic designers, editors. "We identify each person's gifts and then assign tasks accordingly or they just gravitate to what they like. It's a group effort," explains Miss VanWyhe, the WMC Yearbook Club coordinator.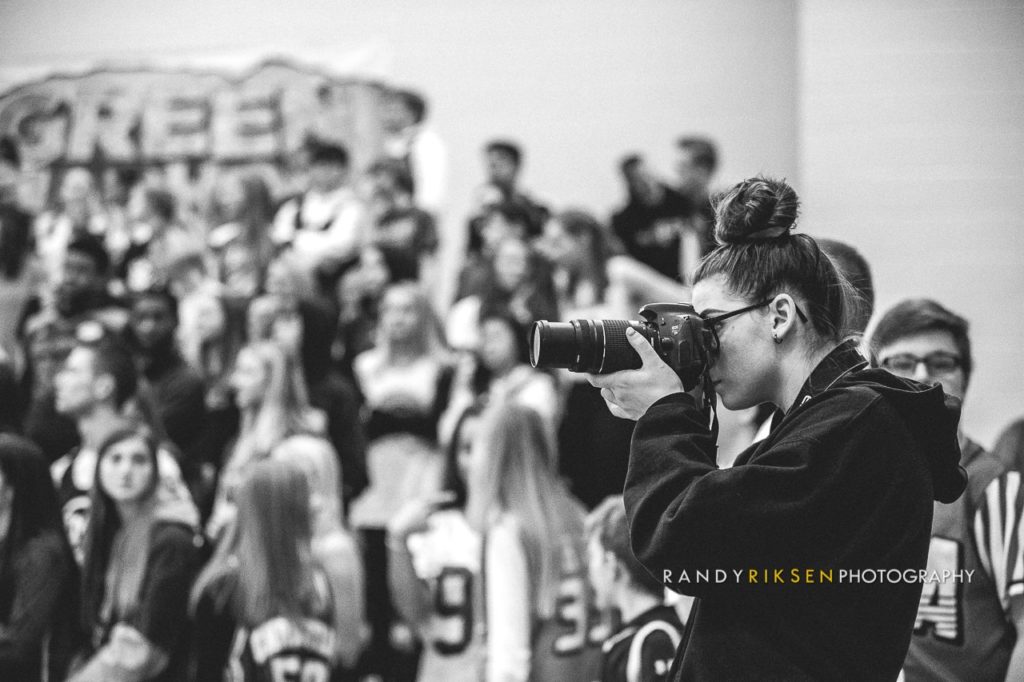 The yearbook's theme this year is Authentic Biblical Community and the girls have been working hard to create a book that shares WMC's story in God's story.

Tes Schipma has worked on the WMC yearbook since her freshman year.
"What I like the most is designing the book in new and different ways. I have learned that you need a team to get all the work done and done well. And it's much more fun to work on it with friends. With Ms.Van Wyhe as the leader now, we are experimenting creative ways to make the yearbook a bit more complex and entertaining to look through," shared Tes Schipma, WMC Senior.
The yearbooks will be available to purchase online at Balfour.com after April 20, 2020 for $42.
Interested in JOINING Yearbook Club for the next year? EMAIL US!