From the Desk of Jeff Schipper, WMC's Guidance Counselor
PowerSchool
The transition to our new PowerSchool software system is still underway. We shifted from Renweb during the summer of 2019 because this software is the leading provider of K-12 education application technology supporting over 45 million students in over 80 countries. Thank you for your patience during the process! Schedules are all set for the remainder of the '19/'20 school year. In late-January, we will begin the scheduling process for the 2020/2021 school year.

Parents/guardians, we encourage you to log on weekly on the website or through the app to stay up to speed on how your kids are doing in their classes. If you need help with your PowerSchool accounts, please contact Penny Grinage-Guy.

Juniors
We encourage you to start taking intentional steps toward figuring out what life may look like after high school. Shadowing someone in a possible career option can provide a realistic outlook for you. This Winter and/or Spring would be a great time to take an initial college visit to schools you are interested in. With colleges or careers, it is a good idea to start narrowing down your list of options so you can be more informed and efficient next fall when you start applying.

Mr. Schipper will be meeting with each of you beginning in January to help guide you and answer any questions you may have.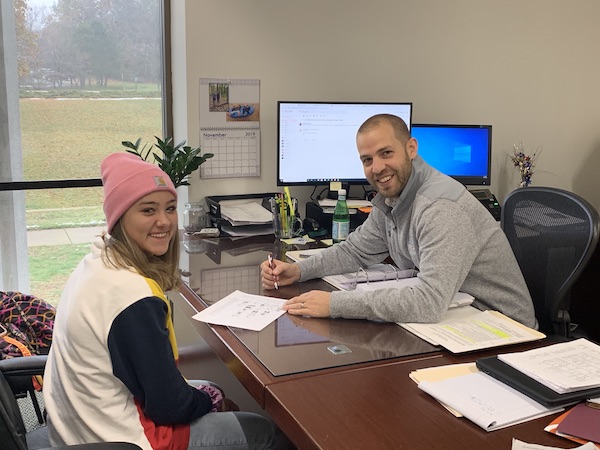 Seniors & Parents of Seniors
College application season is in full swing. To be considered for the full financial aid offerings and to have the best chance of being accepted to colleges, we recommend completing your applications as soon as possible. Please be aware of each college deadline as they differ from one to another. Trimester 1 grades have been added to your transcripts and can be resent via Parchment to colleges for admission & scholarship consideration.

Parents of 2020 seniors should fill out the FAFSA forms ASAP if you have not already done so. The deadline to complete it is March 1, but colleges recommend completing the free application as soon as possible for full scholarship consideration. We recommend that all families complete the FAFSA, regardless of family income.

"Scholarship season" for the following year, officially begins December 1.  For a comprehensive list of the current scholarship opportunities, CLICK HERE.Most scholarship applications are due March 1.  While there are thousands of scholarships available, we recommend that students apply for local scholarships and college-specific scholarships first because the likelihood of receiving the award is higher with those.  
For a comprehensive list of the current scholarship opportunities, CLICK HERE.
To set up a meeting with Jeff Schipper please email him.