Recent Award-Winning Performances for Western Michigan Christian
Western Michigan Christian recently competed in some regional and local competitions in which we came away with top awards. This included the Central Michigan University's 45th Annual Jazz Festival, one of the largest jazz festivals in the country, as well as Michigan School, Band and Orchestra Association's District Solo and Ensemble competitions.
Central Michigan University's 45th Annual Jazz Weekend
The WMC Jazz Band performed and received  trophies for the Most Outstanding Band, the Most outstanding Rhythm Section 1st Runner-up (David Clausing, Ben Garretson, Ema Davis and Rebecca TerHaar), and the Most Outstanding Soloist 1st Runner-up (Daniel Hartley).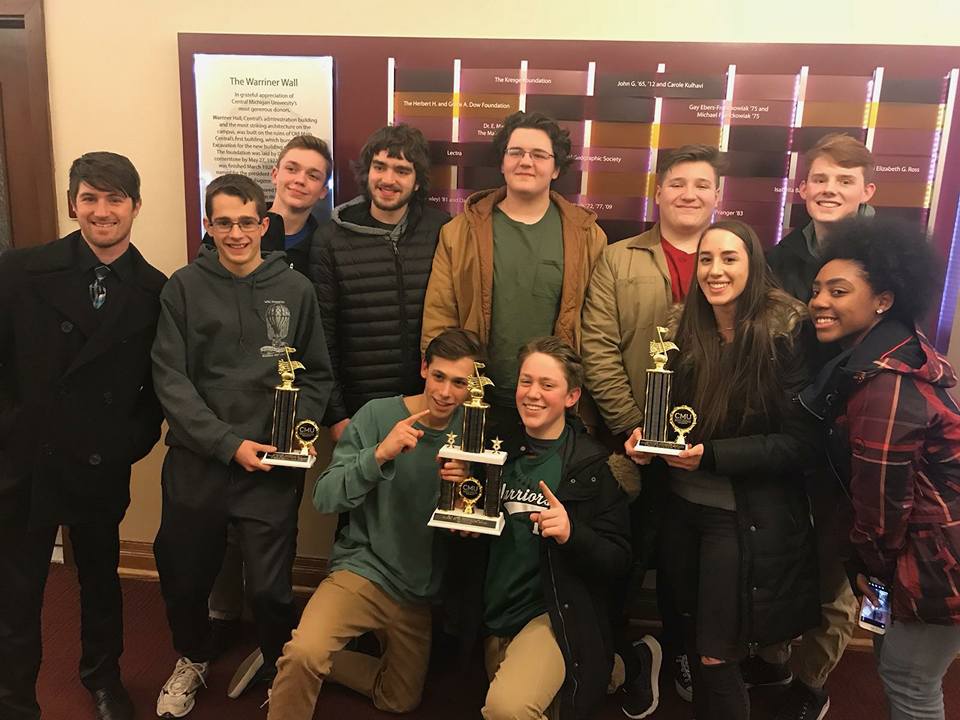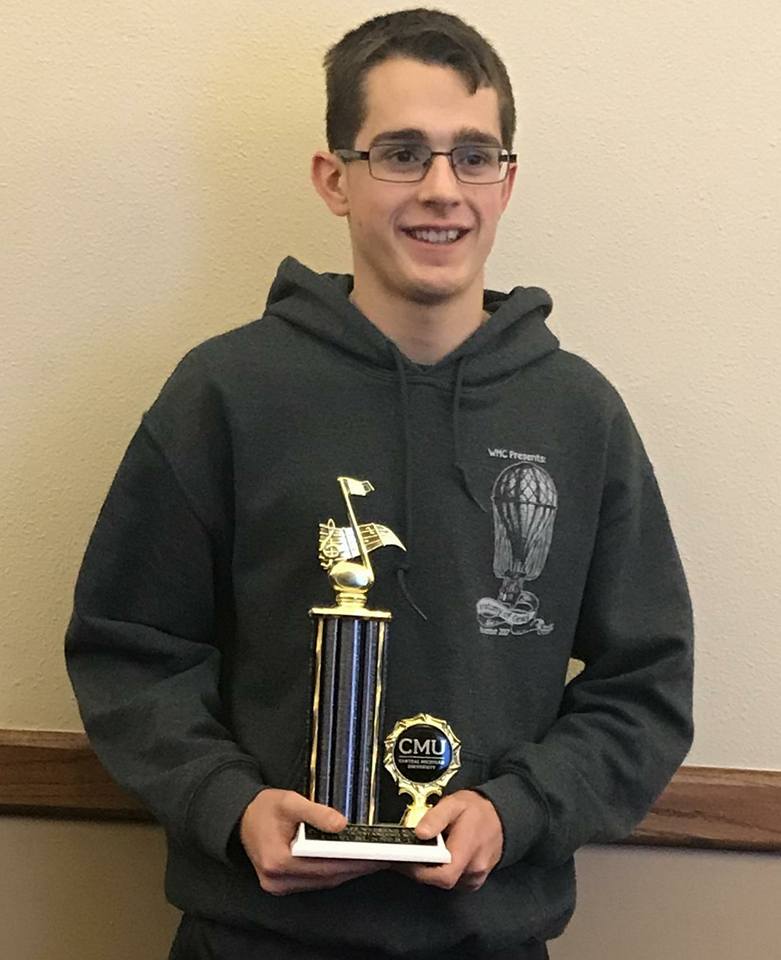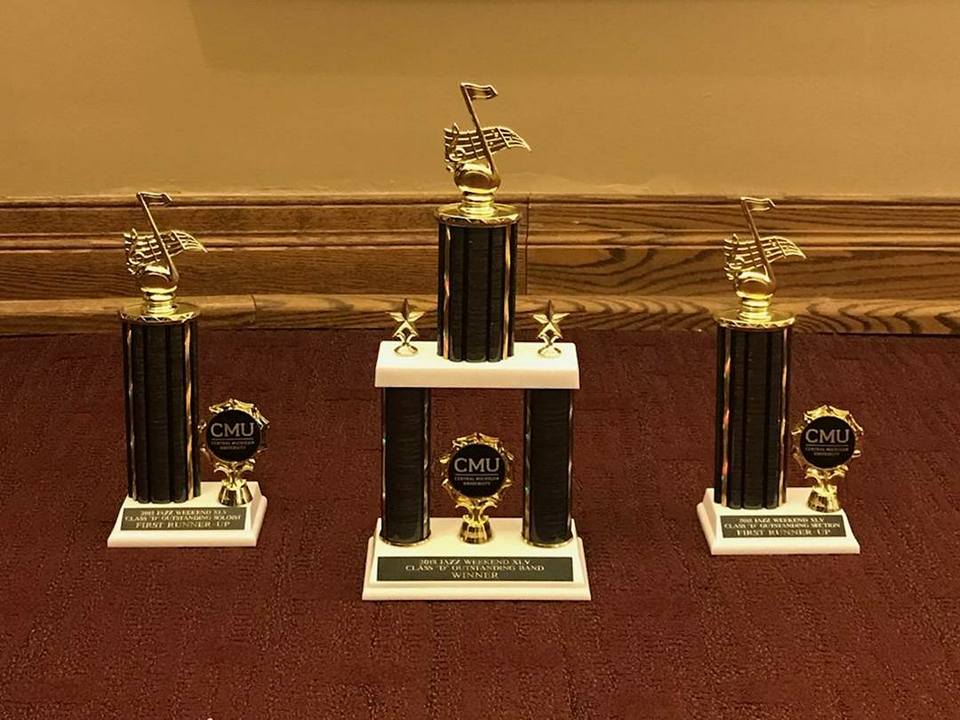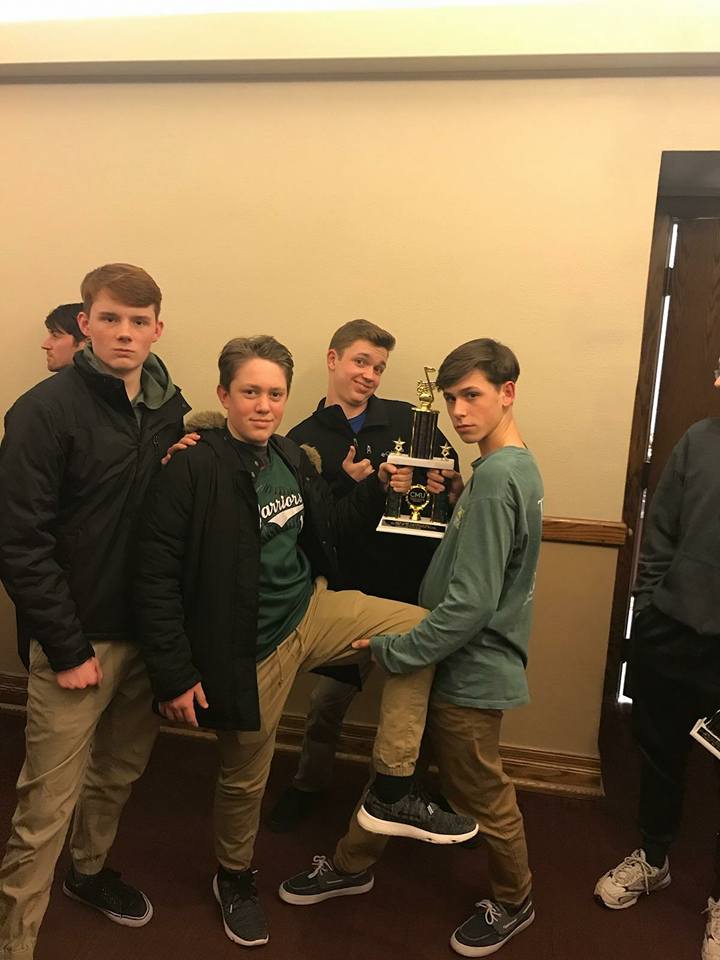 Michigan School, Band and Orchestra's District Solo and Ensemble
Madison Woods, Catherine Bradford-Royle, and Kylie Luhring (all pictured below) received a Superior 1 rated flute trio "Dance of the Reed Flutes" and they each achieved a Solo Superior 1 rating individually qualifying them for State Solo and Ensemble.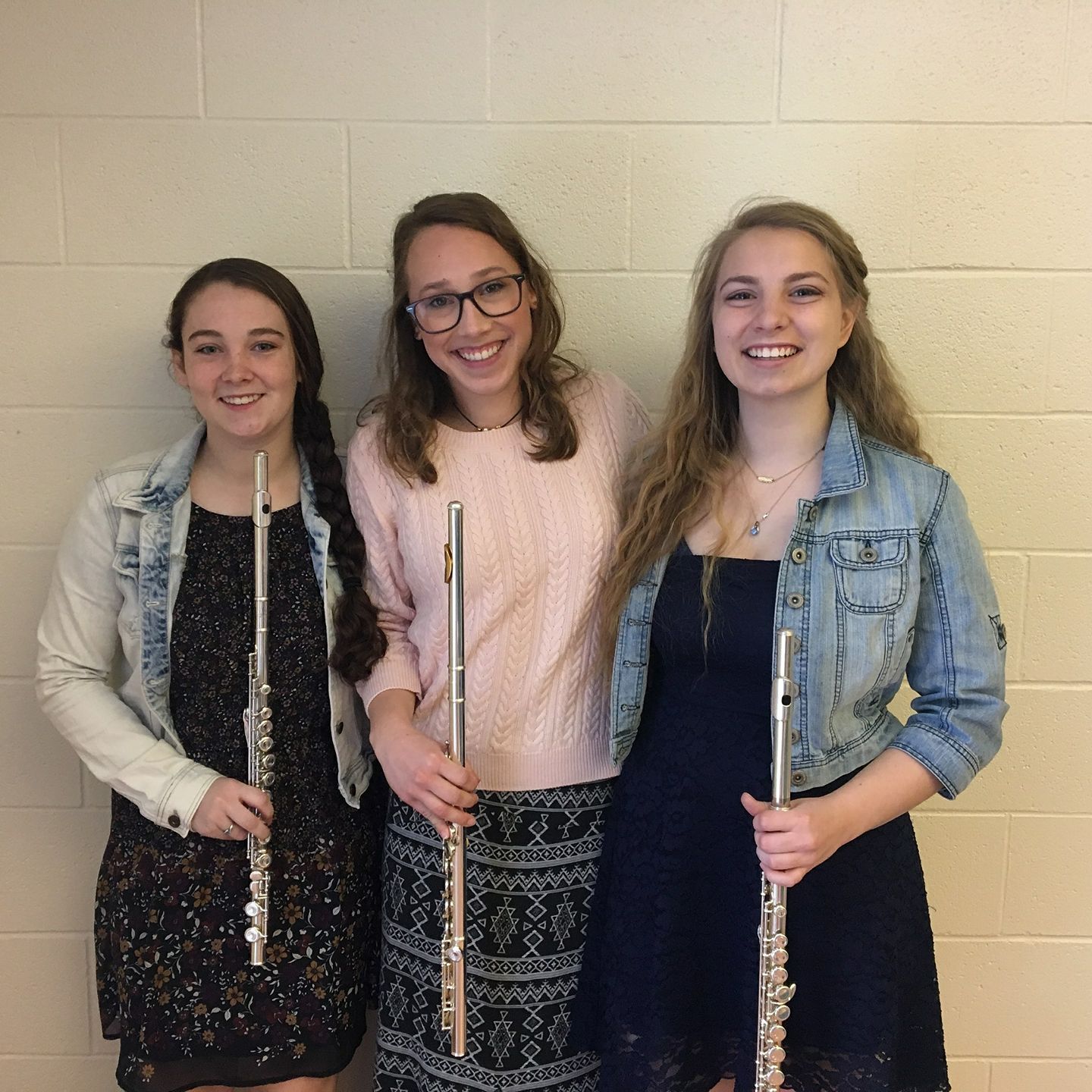 Saturday, February 10 was a big day for the WMC Vocal Music Department – our students participated in the District Solo & Ensemble Festival at Reeths-Puffer High School. -WMC Choir Director Kathryn Becksvoort
Our two large ensembles, the Chamber Choir Women and Chamber Choir Men, scored Division 1 ratings and will be heading to State Solo and Ensemble.  The "Leesier" Ensemble (Brendan Lee, Andrew Plaisier, and Daniel Plaisier pictured below along with Cameron Lee) earned a Division 1 rating as well!  On top of this, all the following high school soloists received Division 1 ratings – Jamel Williams, Brendan Lee, TJ Williams, Andrew Plaisier, Emma Visker, and David Clausing.  They all qualify to participate at the State level.  Please congratulate them on their fine work!  Our middle school vocalists were also well-represented:  the duet of Cate Garretson and Jessica Eeningenburg received a Division 1 rating, along with soloists Taylor Johnson and Belen Francis.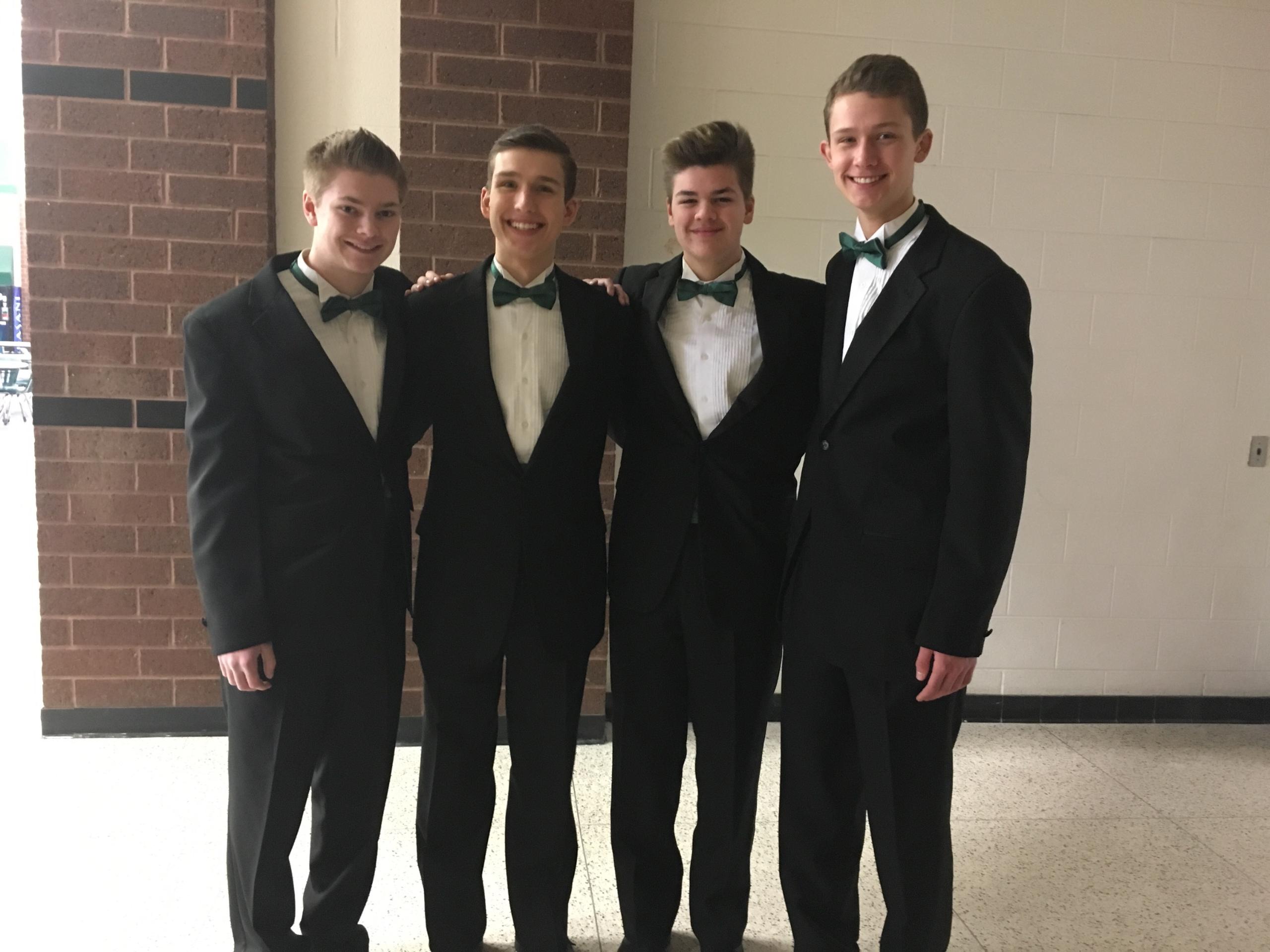 Western Michigan Christian (WMC) High School and Middle School (7-12th) is located at 455 East Ellis Rd. Muskegon, including 360 students from 5 countries, 30 cities, and 75 churches. WMC is a member of West Michigan Christian Schools(WMCS), a collaborative system of five schools throughout the Lakeshore region, including Fremont Christian (PK-8), Grand Haven Christian (PK-8), Muskegon Christian (PK-6) and New Era Christian (PK-8). The WMCS system works under a "Better Together" philosophy, offering a top-quality PK-12 Christian Education experience and a full scope of academic and extracurricular programs. Please >> click here to contact WMCS.